Quick View
Torchbearers for British guitar music, The Vaccines - Justin Young (lead vocals, guitars), Árni Árnason (bass, vocals), Timothy Lanham (guitars, keys, vocals) and Yoann Intonti (drums) - are back with their sixth studio album Pick-Up Full of Pink Carnations. The title comes from a misremembered lyric from Don McClean's "American Pie," a song that for Young fittingly evokes the death of innocence and the American Dream. After he moved to Los Angeles - a city the band has grown up being captivated by - he was forced to wrestle with the disillusionment that comes when expectations, dreams, and reality don't quite meet. Yet, though Pick-Up Full of Pink Carnations is an album about reconciling with loss, it's also filled with gratitude for the people and places we once loved.

"Pink carnations symbolise gratitude and tell a person they'll never be forgotten," says Young. "So whether it's the loss of a lover, or a friend, or even just a dream, the record is a reminder that they'll live on in whatever capacity the mind allows them to. And it's a reminder to keep on dreaming."

Produced by Andrew Wells (Halsey, Phoebe Bridgers) with Mixing from Dave Fridmann (Tame Impala, The Flaming Lips), Pick-Up Full of Pink Carnations is an immediately anthemic addition to the band's discography. With a mammoth five UK Top 5 albums – including a Number 1 with 2012's Come of Age – and a fierce live reputation forged through arena-filling headline shows and unforgettable slots at Glastonbury and Reading/Leeds, The Vaccines continue to be a vital band in the British rock canon.
Quick View
The Greatest Hits for the First Time on Vinyl. 2LP Set Featuring: "Interstate Love Song", "Plush", "Vasoline", "Creep" And More!
Quick View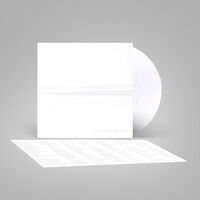 But Here We Are is the new album from Foo Fighters, and marks the bands return after a year of staggering losses, personal introspection and bittersweet remembrances. A brutally honest and emotionally raw response to everything Foo Fighters have endured recently, But Here We Are is a testament to the healing powers of music, friendship and family. Courageous, damaged and unflinchingly authentic, the album opens with "Rescued," the first of 10 songs that run the emotional gamut from rage and sorrow to serenity and acceptance, and myriad points in between.

But Here We Are is in nearly equal measure the 11th Foo Fighters album and the first chapter of the band's new life. Sonically channeling the naiveté of Foo Fighters' 1995 debut, informed by decades of maturity and depth, But Here We Are is the sound of brothers finding refuge in the music that brought them together in the first place 28 years ago, a process that was as therapeutic as it was about a continuation of life.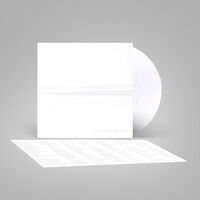 Quick View
As Australian metal juggernauts Parkway Drive gear up for a world tour to commemorate their 20th anniversary as a band, Epitaph Records announces the release of the band's debut EP from 2004, for the first time on vinyl. This expanded version of Don't Close Your Eyes includes the original 8 tracks from the band's first EP , with the addition of bonus tracks included from both their split album with I Killed the Prom Queen and from the compilation albums What We've Built and True Till Death, Volume I.

Hailing from the beachfront town of Byron Bay, Australia, Parkway Drive blasted out of their serene surroundings touting a volatile blend of intricate metal riffing, punishing breakdowns, and hardcore's emotional tension. The band caught fire regionally with the chart-topping Horizons (2007) and Deep Blue (2010), then broke into the international market in 2012 with the arrival of Atlas. 2015's Ire saw the group introduce clean singing into their oeuvre, and they continued to move toward a more melodic, though no less aggressive metal style on 2018's Reverence and 2022's Darker Still.

Parkway Drive continue to be a force of nature, 20 years in and still one of the top headliners in the Hard Music scene. Don't Close Your Eyes revisits the band's beginnings and their completest fans will be excited to finally have this album available on Vinyl.
Quick View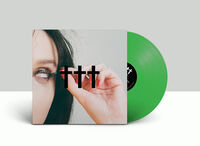 "PERMANENT.RADIANT is the newest EP from the darkly cinematic duo ††† (Crosses) featuring Chino Moreno of Deftones on vocals and Shaun Lopez on production and instrumentation. This project features the previously released singles "Vivien" and "Sensation," along with the once exclusive vinyl track "Day One." Eerie synth arrangements and pulsating percussion culminate in a lush, sprawling soundscape captured throughout this collection of songs. Chino Moreno's lyrics and vocal textures combined with Shaun Lopez's immersive production and sound design create a world that will likely transport anyone who listens to places both familiar and new.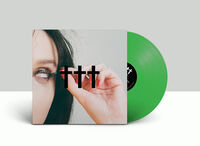 Quick View
Black Ice Color Vinyl. From Ashes to New utilize their outlier perspective to break boundaries. The Lancaster, PA band churn out an anthemic hybrid of hard rock, hip-hop, electronic, and alternative with enough energy to inspire you to get up, move forward, and maybe even, make a change. The group has risen from humble beginnings to the top of the 21st century rock vanguard with hundreds of millions of streams, radio hits, sold out shows across the country, and acclaim from LoudWire, Alternative Press, and more. With hit singles like "Nightmare" and "Heartache" paving the way for this new project, From Ashes to New returns with BLACKOUT, a return to their roots, a fresh spin on the sound that broke them onto the scene. Angst and unrest are at an all-time high worldwide and so the record was written to capture those feelings, to put them into music. An album that encapsulates the distress of the 2020's with a sound reminiscent of the 2000's. Heavy driven music coupled together with angsty lyrics that all walks of people can find common ground with. Available on CD, Cassette and Black Ice Vinyl.
Quick View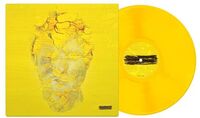 Ed Sheeran is set to release his new album '-' (Subtract) - the last in his decade-spanning mathematical album era - on May 5, 2023. An album that revisits Ed's singer/songwriter roots, and one that was written against a backdrop of personal grief and hope, '-' (Subtract) presents one of the biggest stars on the planet at his most vulnerable and honest.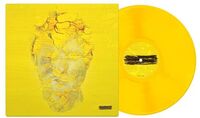 Quick View
GRAMMY Award-winning band Greta Van Fleet consists of three brothers – vocalist Josh Kiszka, guitarist Jake Kiszka and bassist/keyboardist Sam Kiszka – as well as drummer Danny Wagner. Together, they have performed across multiple continents, sold over 3.5 million records and 1 million tickets worldwide. Their much anticipated third studio album Starcatcher, produced by Dave Cobb (Chris Stapleton, Brandi Carlile), is set for release on July 21, 2023 on Lava/Republic Records. The album was recorded at RCA Studios in Nashville.
Quick View
Bursting at the seams with creativity, this debut disk is bristling with electric guitars and swirling indie/synth sounds that flail and furl themselves between the melody lines. The lyrics are bright and clever, funny and tragic, with a wry wit and a keen knack for innuendo often offering the listener an original and skewed commentary on pop culture. Although the sound is by definition loud rock n' roll it's got an amazing sense of harmonic flow and an irresistible beat that's guaranteed to make your body move. Produced by Ed Rose (Get Up Kids, Ultimate Fakebook, The Anniversary), I Am The Movie will remind you of whatever you have ever loved about music, and transmit it's message of pure, earnest, Midwestern energy, directly.
Quick View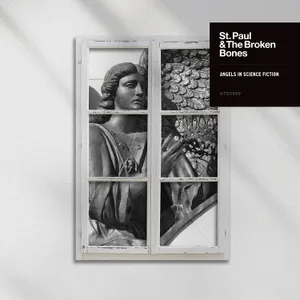 When Paul Janeway learned he was going to be a father he decided to scribe his thoughts (joy, fear, confusion) as messages to his then-unborn daughter. Those letters became Angels in Science Fiction, the stunning fifth album from St. Paul & The Broken Bones. Produced by Matt Ross-Spang at the legendary Sam Phillips Recording Studio in Memphis, it finds the band stretching further out, building on the shadowy psychedelia and intricate, experimental R&B of 2022's The Alien Coast. Indie Exclusive Black & White LP.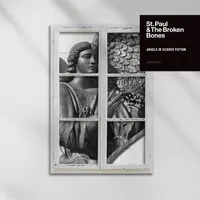 Quick View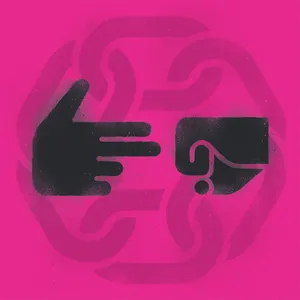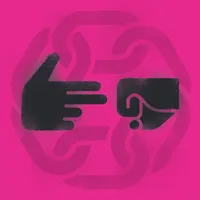 Quick View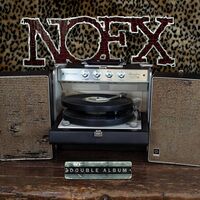 On the heels of this February's Single Album, long-running punk outfit NOFX will release the appropriately named Double Album on Dec. 2 through Fat Wreck Chords. The 10-song effort was produced by Descendents leader Bill Stevenson and Jason Livermore, and is led by the single "Darby Crashing Your Party."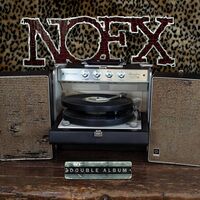 Stephen Marley - Old Soul - Island / Tuff Gong
Stephen Marley is one of the most respected artists in reggae and pop, with eight GRAMMY® Awards from his career as a solo artist, as a producer and as a member of his family band, Ziggy Marley & The Melody Makers. His brand-new album, Old Soul, is his fifth, and is releasing on UMe in partnership with the Marley Family, Tuff Gong and Ghetto Youth International. It's Stephen stretching himself as a singer and songwriter, bringing along some special guests in a wide range of material beyond the reggae category. Among its 14 tracks is the title song, released as a single on Stephen's fortuitous birthday, 4/20 – which also got a lyric video on Father's Day Weekend – plus "Winding Roads," a collaboration with Jack Johnson and the Grateful Dead's Bob Weir; a new version of his father's song, "I Shot the Sheriff," with Eric Clapton, who made the song globally famous, on guitar; two songs with his brothers; and unique covers of the traditional pop songs, "Georgia On My Mind" and "These Foolish Things," both transformed into modern ska singalongs.



Neil Young - Before and After - Reprise



Michael Franti & Spearhead - Big Big Love - Boo Boo Wax



Read More
---
---